Uncategorized
Read e-book Plant Disease (Collins New Naturalist Library, Book 85)
Free download. Book file PDF easily for everyone and every device. You can download and read online Plant Disease (Collins New Naturalist Library, Book 85) file PDF Book only if you are registered here. And also you can download or read online all Book PDF file that related with Plant Disease (Collins New Naturalist Library, Book 85) book. Happy reading Plant Disease (Collins New Naturalist Library, Book 85) Bookeveryone. Download file Free Book PDF Plant Disease (Collins New Naturalist Library, Book 85) at Complete PDF Library. This Book have some digital formats such us :paperbook, ebook, kindle, epub, fb2 and another formats. Here is The CompletePDF Book Library. It's free to register here to get Book file PDF Plant Disease (Collins New Naturalist Library, Book 85) Pocket Guide.
Mike Majerus. The Fungi. Sarah C. Examining Fungi and Protists. Britannica Educational Publishing. Graham Stirling. Peter A. Michael Augee. Soul of a Lion. Barbara Bennett. Wild Embers. Nikita Gill. Fortress Plant. Dale Walters. Mountain Tails. Sharyn Munro. Water Pollution Control. Suresh T. A Thousand-Mile Walk to the Gulf. John Muir. Field Guide to Edible Wild Plants. Bradford Angier. Margaret Redfern.
The Big, Bad Book of Botany. Michael Largo. Michael Proctor. Plant Structure. Bryan G. Concise Tree Guide. Oliver Gilbert.
Touchstones.
Comprar Libros de Natural History | IberLibro: Dandy Lion Editions.
Working Mans Jesus.
RECENT ARRIVALS!
Colecciones Relacionadas (20)?
Pocket Guide to Wildflowers of South Africa. Braam van Wyk. Discoveries in the Garden. James B. Horticultural Nematology. Fluid Preservation. John E. Pocket Guide to Trees of Southern Africa. Piet van Wyk. Plants with Seeds. Roger Prior. The Nature Book. Marianne Taylor. Chris Stuart. Field Guide to Medicinal Wild Plants. Natural Grace. Brenda Cunningham. The Natural History of Selborne. Gilbert White. Robert Cameron. This edition is exclusive to newnaturalists.
Between and one and a half million Irish men, women and children died in misery from starvation and disease; the result of potato blight, a fungal disease that destroyed their potato crops. A million more people, driven to despair by the succession of appalling harvests, emigrated, mostly to America. So it was that a plant disease changed the course of history, its economic effects causing not only social but also major political upheaval. Many plant diseases have had surprisingly far reaching social and economic effects, so the study of these diseases is of great interest and importance to scientists, horticulturists, agriculturalists and foresters.
In Plant Disease: A Natural History, Ingram and Robertson draw on personal observations in the field and laboratory to discuss all types of diseases caused by fungi, from rots and mildews to rusts, smuts and tumours. The symptoms encountered in the wild are described, together with their causes. A final chapter discusses the diseases caused by viruses, bacteria and flowering plants.
Product Details. Average Review. Write a Review. Related Searches. Revealing the impact of civilisation upon our bird life, with particular reference to the species Revealing the impact of civilisation upon our bird life, with particular reference to the species that have come to rely largely on types of habitat greatly modified or actually formed by human action. View Product. British Bats is a comprehensive account of the natural history of these fascinating animals, from British Bats is a comprehensive account of the natural history of these fascinating animals, from their origins and evolution to their feeding habits and reproduction.
I collect the series, not least because of the wonderful dustcovers by Clifford and Rosemary Ellis for these editions , and these are beautiful. I think the winter sale price is an absolute bargain new issues of this series, currently up to no. In terms of actual reading, some of these have dated more than others. Some were are classics - e. Butterflies no. I love no. Geology in particular has been transformed since the war, so this ones will have dated fairly significantly in places.
So, a really interesting mixture. Fantastic for browsing.
Main series
I collect these books, but whilst they are very collectable some in the series are in the several hundreds for a 1st ed now , I have done so, a to actually read them so not all mine are 1st eds by any means! BTW affle, the vast majority of mine aren't up on LT yet, but you are still well ahead - I'm on a mere Are you really missing only 4? I see we also share over books - out of the I've currently posted! There is now a book on just the dust jackets The art of the New Naturalists. Bought that recently - beautiful!
So which ones are you missing? Warblers, Orkneys? I've resorted to a paperback for the former. I have Warblers and Hebrides, Orkney only in paperback. I've been buying new from Hebrides onwards. I've been buying new since Amphibians 87 , although missed Nature Conservation for some reason. Given prices now, I doubt I'll ever complete the set, but I do enjoy both collecting and reading. I think I might stop at around and just buy occasionally after that; I'd rather try and do some infilling.
Not sure yet. It may get to fairly quickly - the pace of publication has been much faster of late, and there are three scheduled in the next four months, and another in September. Thereafter - according to Collins - it will be three a year. Plenty of pressure on the book budget when added to FS, and the rest of the publishing world. But I'm looking forward particularly to the next two, on Books and Naturalists of course and Bird Migration. Out of ignorance and out of some curiosity I purched the tens volumes offered , I am now wondering how many volumes are there?
Is the any knowledge out there fututre? Is there complete set out there? There seems to be no end in sight. There was also a separate series of monographs, which ran to 22 volumes before being discontinued many year ago. People certainly have complete sets - very, very occasionally one comes up for sale, now fetching more that GBP for reasonable quality.
Plant Disease (Collins New Naturalist Library, Book 85)
By the by, I understand the quality of the PODs to be less good than that of the facsimiles. You have the hardbacks?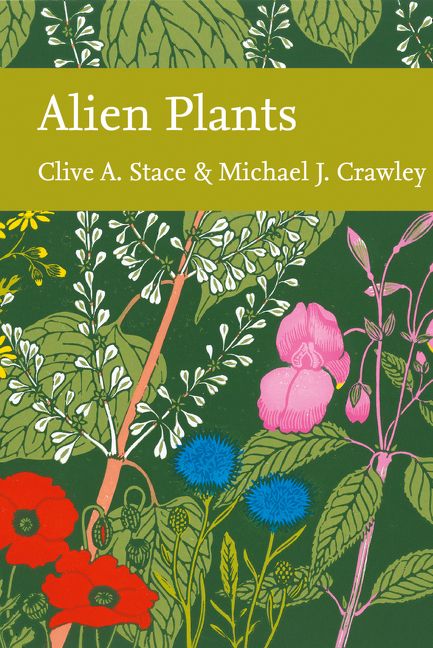 And second hand The new naturalists. I found that prices of older titles are really very high, up into the hundreds! Regards, Martin. All but three of the hardbacks are first editions. Prices are indeed very high, especially for top quality - some titles are very rare in fine or very good condition. The most difficult are a sequence of a dozen or so including all the 70s, which had very small print runs. Your photos are very nice, Martin - I'm not sure I can manage that standard, but I'll see what I can do when I return home. I quite recently came across Books and Naturalists and Bird Migration in the most unlikely discount bookshop in York - I nearly yelled out loud when I saw them in the shop window, as they normally only have discount celeb biographies and chic lit novels.
I know that I was extremely lucky and wasn't that much fussed about eating that week anyway ;-. I keep an eye on this shop window but doubt that lightning will strike twice. I now have four titles in this beautiful series of books and intend to expand my collection. Dear Bigpinkchimp: congratulations with your purchases! But prepare for an other addiction: these books are just so admirable! Thank you island books, since my last comment I now also have No1 Butterflies by E. Ford and Art of the New Naturalists. They are indeed beautiful books.
You did very well indeed, Ruth. My main excuse for delay is that they are in a very awkward corner, but a recent minor shift of bookroom space allowed this not very good shot:. It does rather beat my collection of just two volumes - Wildfowl and Dragonflies. I love the New Naturalists. They have the most beautiful dustjackets of any series of books I've ever seen, with seemingly as much care going into the commissioned illustration of each jacket as Folio takes with their own binding designs and book illustration.
On the secondary market, the books can lose over half their value without the dustjackets! Fortunately, although I have several volumes including the set of the first ten NNs in facsimile bought as a bargain offer in a sale from our very own Folio, I'm not a NNaddict as such and gave up adding to my limited collection certainly limited compared to Affle's quite some time ago soon after succumbing to the full virulence of the FAD virus.
The latest NN offer, Bird Populations , has yet another gorgeous dustjacket, but I shall not be purchasing. No, no. The dedication is in verse and won the Newdigate Prize, I believe. I've just joined LT after lurking on this group for a little while. I have been collecting the New Naturalists myself for about 18 months, pre-dating my interest in Folio books. I came to them through an interest in natural history and I own 49 of them now, including a few of the monographs. I've been trying to restrict myself to buying the volumes that I have an interest in actually reading, though there are some where they were just too lovely or cheap for me to resist!
Most of my collection has been acquired from second-hand and charity shops but I have a number of the recent volumes too, Wildfowl by David Cabot was the first book from the series that I bought. I have read about eight so far, including a couple I have borrowed from my local library the excellent volume on British Bats by John Altringham and J.
New Naturalist from Loe Books - Browse recent arrivals
Summers-Smith's fantastic book on The House Sparrow , which has an excellent selection - very useful as some that I want to read are very expensive to buy now! I haven't bought many recently, except for the new volume on Terns, which looks fascinating Terns are among my favourite birds so was a must-buy! It's a dangerous state of affairs to run two addictions together, so I haven't been pursuing my missing NNs for a little while.
I am buying the new ones - as cronshaw points out above 24 , they come out well discounted - as I think the standard has never been higher, but I'm letting the older gaps remain for the time being as they are mostly expensive ones. I think you're wise to have focused on readability and affordability, at least for now: the first edition, near fine quality, game is so expensive as to lead to probable disappointments - I can't see my ever replacing my paperback Orkney with a first state hardback. I have read the majority of my books, there's usually a good deal of interest even in those remote from my main interests I'm keenest on the bird and regional titles.
For example, I see you have Climate and weather , which I saw criticised for its long chronological section, but that's the part I've read most: every time I read a British history book, I now look to see what the weather was like for the years in question. Short of crop failure and famine, I think historians may have underplayed the effect of weather.
Thanks to others for your kind remarks - the collection is a source of modest pride. Fortunately my obsession doesn't extend to first editions! I do like when I buy books and they happen to be first editions but I'm more interested in having a nice copy at a fair price. Plus, and I may need to whisper this, some of my NN books actually don't have dust jackets!
I saw the criticism of Climate and Weather too, I must admit I've started reading it but have found it difficult to get to grips with - I'm part-way through reading Southern England and Wildfowl at the moment. Two pages on climate change, a chapter summarising the history of British weather and then two-thirds of the book giving the detail of that chapter.
The chronological section could have been done much more concisely, clearly and informatively as a table. Castle Bookshop - they've had a half-price sale on since early summer. I think they close around the end of the month. I resisted temptation though, I have so many to read and Salmon are not a species I am particularly interested in.
I'm waiting eagerly for the new volume on Owls, which most definitely IS a subject I'm interested in - nothing quite like going out to watch owls, they're just magical birds, especially Barn Owls: Which makes me wish I was going for another winter holiday to north Norfolk Barn owls often fly over my car in the mornings on the way to work. I live in farming country with plenty of habitat for them! I never tire of seeing them. That's lovely. I have to confess being disappointed at first in this series. Misleadingly it turned out to be a book about birds.
Anyway, after my initial chagrin faded, I returned to the series for a fresh look, and now have a rather modest collection of five of these titles, including the latest - Bird Populations. Which I highly recommend Cronshaw. You will, you will, yes, yes yes Get behind me you satanic Sun reader. Having been attracted first by British Tits and then Bird Populations which I continue to monastically ignore no doubt you were also itching for Plant Galls til you spotted the second 'l'. I've just put in a pre-order for it released on 2nd January.
I need to free up some shelf space! I just saw in a second hand shop today a bound copy of the New Naturalist Magazine. I didn't know such a thing existed. I didn't buy it - it's not really my thing, but I wondered if the enthusiasts and completists on here might have come across it. It was in a larger, more magaziney format than the ordinary book series. I think I've seen a copy in the Castle Bookshop in Colchester - quite a large, fairly thin book and fairly old 40s or 50s?
Die Darstellung des menschlichen Körpers in den Medien (German Edition).
New Naturalist.
Vergängliche Gefühle (Historische Geisteswissenschaften. Frankfurter Vorträge 4) (German Edition);
Scalp Solutions: A Quick and Dirty Guide (Guru Guides Book 2).
Loe Books | Fine Books & Pictures | Book Information.
The New Naturalist.

If I remember the cover was mostly white with green text? I think there were six, from the earliest NN days, a quarterly magazine with the first four being bound up in a volume when re-published. The other two are vanishingly rare. Well, as I say, this one was very cheap. I'm not surprised the unbound odd copies of the magazines are rare.

It was the NN Journal rather than Magazine; the bound copies of numbers are very common, selling for just a few pounds. I have never seen either of the others. Each issue had between eight and ten articles, running in total to 50 or 60 pages, on a theme. Peter Marren devotes two or three pages to the Journal in his account of the series The New Naturalists - apparently publication just stopped after six issues, and no documentation about its failure has come to light.

Edited for wrong word. I'm awaiting a delivery with an exciting to me addition to my NN collection. I had considered a few times taking the plunge and buying a copy as the book was such a gem for info on Bats, but still hesitated. Since my copy of the paperback of British Warblers also came from there and was very nice condition I've taken the plunge and ordered it. I'll report back when it arrives - I really hope it's ok! You can tell the rare ones from their prices on places like abebooks, though I think there was a pdf of a price guide though with rather outdated and optimistic pricing around - if you search for "New Naturalist collectors club pdf" you should find it.

It may give you an idea of relative value, but the actual prices are hokum in my opinion but then I collect these to read rather than collect them based on rarity. Damaged volumes I'd guess are unlikely to be worth much, unless they're particularly rare. Then there are individual titles scattered through the series which command higher prices: The folklore of birds and the earlier book titled Dragonflies number 41, not are a couple of examples.

The second edition of number 82, The new naturalists , which is a book about the books themselves, and is not so expensive, has appendices which provide some guide to value, but is already 8 years old, and therefore dating. Paul's advice post 49 is good, of course. A very few of these are scarce in any condition - see Paul's post at 47 - but in general this is a highly condition sensitive market, and I wouldn't buy your badly damaged books with a view to great profit. They may be good buys if you want to read the books, simply because there are not many cheap copies around, but, like any non-British reader, you should remember these books are intended to be quite narrowly about British natural history.

Some will have some relevance to other ecosystems, but only accidentally. You're welcome. I would love a hardback copy of British Larks, Pipits and Wagtails but would be more than happy to find a paperback copy I may buy a copy online eventually but I prefer to hold on and keep scouring the shops as I find that far more enjoyable. If you are an ebook user then some of the old volumes are available that way… though seemingly not for many of the expensive volumes!

My copy of British Bats arrived from amazon today. I opened the package wondering how bashed about it would be, only to find that apart from an inscription inside the cover it is absolutely pristine! Good grief! You have done well: perfectly sensible booksellers are asking three times as much.

It's a good book too, though I particularly regret the British focus in this one - I have lots of bats living round and in! I was expecting the worse for that reason, it seemed 'too' cheap! It was listed as 'good' condition, but I thought it could turn up pretty battered. I thought it worth a punt as I was unlikely to find a copy that cheap again and as long as it wasn't falling to bits and was ok for reading I'd have been happy I was astonished at how good the condition actually was!

I'd guess there are books better tailored more to European bats, this book really covers the 16 UK species, though it mentions some that used to be found here, such as the mouse-eared bat. You'd probably be better off looking at books like the Handbook of the Bats of Europe and Northwest Africa, which covers 51 species and has sections on general bat biology as well as identification guides and specific species related information.

Though I do not specifically collect them. I like early ones as books, because they have a feel for their era and reflect the aspirations of an interesting group of writers and publishers. I have found a lot of info on the series on the web , which can easily be sourced via search lines. The early books are certainly very interesting - I've not read the early volumes yet but have read a few of the early monographs - John Buxton's 'The Redstart', J.

Owls Collins New Naturalist Library, Book 125

I particularly enjoyed The House Sparrow, a really excellent work. A photo I took ages ago of the spine art of a few of my recent volumes:. Good author portraits these, on the spines. I've always thought Timothy J. Roper a good name for a badger Ted Benton doesn't particularly look like a cricket either, at least he didn't at the BNA symposium on the right, that's Roger Tabor on the left, who has been involved in many studies of domestic cats :.

Some more of the books: Volume 3: London's Natural History The Redstart, the second in the series of Monographs 22 in all , from Inside The Redstart, a map of Redstart territories in the prisoner-of-war camp. I wonder if you know that R. Lockley, of Skokholm fame, was John Buxton's brother-in-law? Buxton was captured in Norway in and sent to POW camp where he did the fieldwork for The Redstart, but at about the same time Lockley had to leave Skokholm, and started to write about its history and natural history.

He did this in the form of letters to Buxton, and Little Toller has published these as Letters from Skokholm. The Little Toller books are a great little series. I didn't know that - interesting! I stayed very close to Skokholm on holiday a few years back rented a cottage in Dale and could see the island from the beach. I don't think you can take trips to the island unless you are staying there but we did take the boat out to Skomer Island and that was really wonderful.

Some more enabling - did you know that the paperback of Peter Hayward's book 'Seashore' no. They also have 'Plant Disease' by David Ingram no. It is surely a must have companion to Plant Pests and Plant Galls! OK, not my first choice of topic too, I must admit although I do find plant galls interesting. I have made quite good progress in Bird Populations, but have also started Terns too, which is fascinating.

I never knew I could be so interested in the breeding populations of terns, but those maps are quite mesmerising. Amazingly illustrated, I think I could now quite comfortably recognise the five types of tern which breed in the UK. I couldn't have said that yesterday. Who'd 'a thunk it! I may make a passable nudist yet. I mean naturalist. I'm glad you're discovering some of the good things among the NNs.

I like plant galls too, I'm forever looking for them when I'm out walking. I did borrow a copy of plant diseases from my library to see what it was like but came to the conclusion very quickly that I would not really get a lot from it - rather too niche a subject outside my interest area to hold my attention! The plant galls book may be rather taxing too; though they are a subject of interest the book looks rather formidable! Terns are a fascinating group, I am looking forward to reading the book.

I think Little Terns are my favourite, though there's something special about Common Terns, which breed along my local river. Wonderful to see them fishing near the town centre and shouting their harsh 'kirrick! I was really pleased to find a really decent copy of this back in the spring while on holiday - I bought this from the fantastic 'Chapel Books' in Westleton in Suffolk, a really superb secondhand bookshop a couple came in whilst I was there and wandered around with a look of astonishment on their faces and said to me how amazed they were at the place.

It really is the epitome of a quirky old bookshop and you summon the owner by bashing a wooden baton against an old olive oil tin. Mountains and Moorlands by W. Number 11 in the main series: One of my favourite covers from the series, I love the Emperor Moth and the colours used. I found an original postcard inside this book to send off for more information, which mentions the New Naturalist Journal:. My brother gave me a copy of Bird Populations for Christmas!

Have leafed through it quite a bit and it does look fantastic, very well written and readable unlike one or two that I've read which were extremely statistic heavy and seemed more like books to refer to than ones to read. Some superb photos too. Only a few days until Owls by Mike Toms comes out! Oh my! I now have two more paperbacks on order; Peter Marren's volume on Nature Conservation and another on British Larks, Pipits and Wagtails by Eric Simms, so I'll be starting the new year with three more of these books to read!

Larks, Pipits and Wagtails are all birds I'm interested in which visit my local patch so I've been thinking of buying a copy of that book for some time! Yes, I stopped full scale collecting a year or so ago, and am in the process of stripping my collection down to those I really want to actually read and use, but this is one I think I'll be buying too. Owls is one that my brother is extremely tempted by too - he has a few from the series but has avoided getting drawn into the collecting spiral. I think with Owls that the subject is so interesting that it's a must buy - I can't think of any UK species of owl that I wouldn't like to know more about!

It reminds me that I need to get out and look for more owls though, I haven't seen one for a while, not since early summer, and I really want to get a proper view of a Little Owl the only UK one I've not seen properly… other than the Snowy Owl. Difficult step to downsize your collection Willoyd, I don't think I could do it myself! I have tried to avoid that potential issue by limiting myself to volumes I can see myself actually reading or referring to, though I've still ended up buying some volumes of fairly peripheral interest… such as Snowdonia, Flowers of the Coast and Pesticides and Pollution but none of which cost more than five pounds and all have some interest other than completeness.

It's admittedly difficult to resist when I find one that I haven't got which is particularly cheap or nice, but I do frequently draw the line and have resisted temptation for quite a number where I knew I was unlikely to ever actually read them. Will still be many years before I've read them all though! Quite some time ago I took the decision not to let myself become drawn in to obsessively collecting the New Naturalist series, as there are just too many of them: they are relatively costly and there are numerous subjects badgers, partridges, and bird populations among the recent ones, also most regional titles which do not interest me.

I suspect Collins NN count on strong traits of obsessionality among bibliophile naturalists for much of their business, encouraged by each title being consecutively numbered on the spine, and causing pain in proportion to the OCD for those with gaps in the numbering. Seeing the quality of this book, with a huge number of annotated colour illustrations throughout the large volume roughly one every three pages in addition to tables and maps, and with beautiful binding and endpapers, made me realise that given the similar cost, I'd rather have the high quality Folio production than an equivalent NN.

I'd concede that interest in the NNs is variable: I'd agree about partridges, disagree about badgers, and assert that you are dead wrong about Bird populations - an outstanding book, but in general the current output is of higher standard than for a good while. But the proper comparisons for it are books like the Flora, Birds or Bugs Britannica series, or Birds and people - one of the top books of for me - which have similar production values and prices, and are aimed at similar markets, with much larger sales figures than NNs. Most of the NNs have a rather technical specialism about them which will keep their market smaller, and so justify their price to some extent.

I do partly share your suspicions about Collins - it was a great sorrow to me when the NNs fell into the maw of Mr Murdoch, but I was too heavily committed to quit. In the end of course you don't have to choose, you can have both I've yet to see a Folio published natural history book of the type that Collins publish as part of NN. Folio are good at producing in-depth history books but from my limited experience it seems that they don't really go in for the technical side of nature publishing, the closest being Life by Richard Fortey.

They appear to mostly stick to nature writing and old books like The Natural History Of Selborne can anyone confirm or correct me on this? Have Folio produced any NN equivalent tomes? The NN books have always been well bound with nice covers but they are mainly concerned with current research and with presenting a scientific overview often a rather detailed and technical one! I can't imagine that a Folio book on Pesticides and Pollution or The World Of The Soil would be eagerly anticipated, even with lovely and highly detailed drawings of nematode worms.

You can't really compare the two directly as other than both being expensive they are aimed at very different markets the NN books are often found in university libraries and my own local library carries quite a number. I would argue that Folio are much more heavily into driving obsessional collecting than Collins are, they produce far more editions including some heart-stoppingly expensive limited editions and drive the desires of their addicts much harder than Collins do - you just have to look at the obsessional collecting on this group and the fact that some people have needed to build extra rooms to house their collections.

Also, if Collins wanted to target collectors specifically then they would not produce parallel paperback editions of these books to dilute the market, and it's clear that the majority of the collector mania occurs around old and out of print editions, which provide little gain for Collins. Needs must. I'm actually finding downsizing quite liberating at times!

I haven't seen one for a while, not since early summer, and I really want to get a proper view of a Little Owl the only UK one I've not seen properly… other than the Snowy Owl. We have a pair of? I've see little owls on several occasions in the fields round where I live Wharfedale. I'm always caught out by their size, and it takes me a while to realise what they are! Fantastic to see tawnies and little owls Willoyd, I'd love that.

I've occasionally seen Barn Owls on the local river but I usually see the most owls when I go on holiday to Norfolk, the north coast around Cley seems stuffed full of them. My copies of 'Larks' and Nature Conservation turned up last night. They are in pretty good condition, not near mint like my copy of British Bats but only some marking, signs of their age and a few knocks, nothing major the spines aren't broken, though they're unlikely to remain that way once I have read them.

With two bookcases to build last night I haven't really had a chance to look through them but a quick flip got my interest going, particularly for 'Larks'. Helpful that the paperbacks are reasonably cheap at the point in the series where the hardbacks become buttock-clenchingly expensive. My copy of 'Owls', volume , arrived at my local WH Smith today. Have been getting quite antsy waiting for that to finally come into stock! Fortunately it was in good condition and still shrink-wrapped many of the books in my local Smiths are battered and torn - ordering from the website seemed to work out ok.

Have only had a chance to quickly flip through it so far but looks really interesting. Great to have them to refer to in the meantime though. It is proving to be a very interesting read. My favourite of the series so far. I finally finished reading Wildfowl by Davd Cabot, which I started last summer. Bristowe, which is good though since he refers to the species by latin name naturally and I don't know really know much about spider species let alone their latin names I need to keep a field guide nearby so I can figure out the species he's referring to - a problem I had with the book on Dragonflies.

It looks a bit foxed, but no more than one or two others I have and otherwise appears to be in good condition I'll find out for sure when it arrives, but in the photos looked ok. I read a copy of this from my local library a year or so back and it's a great book - I have a colony of sparrows in my garden that I'm very fond of so it is one of particular interest to me.

I have bought three more of these since February, the latest while on holiday in Norfolk last week was a very clean and fresh copy of E. Ford's "Moths" no. As I left I closed the door of their porch and looked down to see an Angle Shades moth on the floor in the corner, which was a moth I'd been hoping to see for quite some time and it was quite portentous to have seen it just as I bought a book on moths! I have also purchased a new copy of the recent volume on The Vegetation of Britain and Ireland, which looks very interesting, and an old copy of the monograph on Squirrels by Monica Shorten not in the best condition but it was cheap and will be a perfectly acceptable reading copy , which takes me up to 8 monographs and 51 volumes from the main series - eek!

I'm in the midst of reading the volume on Hedges, which is very good; it includes both history and natural history. While on holiday I visited the Pinkfoot Gallery in Cley and saw some of Rob Gillmor's prints he lives in Cley and was VERY tempted to buy one as they were absolutely gorgeous, but with a backpack, holdall and a big bag full of heavy books to carry, and travelling by bus and train, I really didn't want to attempt to carry back a picture too.

Given the crush on the train yesterday following a morning of cancellations I know it was the right decision! There's one in particular that really affected me though and I am still considering getting in touch with the gallery to see if I can buy it mail order. The Cley Marshes nature reserve shop had a few new paperback NN's, with the new Owls volume being signed by Mike Toms, though I already own the hardback.

Stella & Rose's Books

I elevated my madness to new heights yesterday when I received a first edition signed copy of Bird Migration by Ian Newton. Although devotees will be used to paying such prices for books, at just over a hundred pounds it was by far the most expensive I've ever bought; after managing to track down a copy in the library and finding it extraordinarily fascinating I was determined to own a copy despite the high price and this was only slightly more expensive than the cheapest unsigned copies I found in an online search. It's in as new condition too, I cannot see any difference at all compared to the books I've bought new.

I also finally added Waders by W.

Hale, 65 in the series, also in very good condition, but resisted the urge to add a third, the volume on Fossils that can always wait for another day. I also bought two Poyser books a guide to identifying Gulls and a volume on Weather and Bird Behaviour ; I have a few of those but I don't feel the need to collect those like the NN books. I'm still managing to hold on with the NN books, just about, to buying only the books on subjects that specifically interest me, though there are a LOT of those!

I've passed up a great number of older books that I could have bought cheaply though, but was quite tempted nonetheless! I've also not bought some of the recent volumes as though the price is sure to rise I want to limit those to subjects of interest such as terns, owls and plant galls; I'm not 'really' interested in partridges though they're great to see when I go for walks or plant pests or books on the Brecon Beacons or the Marches. There is regular escorted day leave to attend bookshops. This is what gradually happens the longer you spend in an abnormal world like LT, the parameters of appropriateness subtly shift until we think it's completely normal to spend ninety percent of our disposable income on books.

It is normal of course. Quite interesting topic. Mind you, I still do sometimes. Not sure I could bring myself to buy the ebooks, goes against the grain for me, though they would be a very good option for some of the rare volumes though there are big gaps in availability at the moment. What I understand is that the illustrations are in black and white on the print on demand. I have no idea what they are on the main series. I can see a couple of the books in my library for example the caterpillars and the owls; and I would be more inclined to buy more if I lived in the UK.

I would love to be in the countryside.